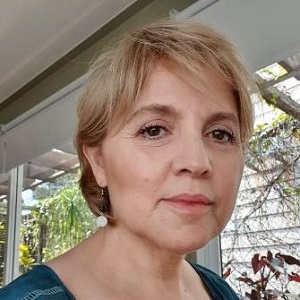 Monica Gorgulho
Clinical Psychologist, MSc
Brazil
Monica Gorgulho is a clinical psychology graduate (1984) and holds a Master's degree in social psychology (2001) from the University of São Paulo, Brazil. She began her career in the alcohol and drugs field in 1991, working as a psychotherapist at PROAD – Escola Paulista de Medicina/Universidade Federal de São Paulo. Later, she became involved in projects developed by PROAD in partnership with the National Program of STD/AIDS, Brazilian Ministry of Health. In 1998 she was part of the organization of the 9th International Conference of Harm Reduction, held in São Paulo. In 2000 she was elected President of the Brazilian Harm Reduction Network (till 2003).
In 2002, she was elected to the Executive Committee of the International Harm Reduction Association (IHRA), serving for two terms. From 2003 to 2006, she acted as Technical Consultant on alcohol and other drugs policies at Mental Health Unit, Brazilian Ministry of Health.
In 2004 she founded DINAMO (Reliable Information about Drugs and Related Issues), an NGO aimed to fill the gap between existing scientific knowledge and concrete daily practices in health, social, and cultural fields related to drugs phenomenon (production, sale, and consumption). She also acted as Senior Consultant to ICAP – International Alcohol Policy from 2006 to 2010.
Share articles :