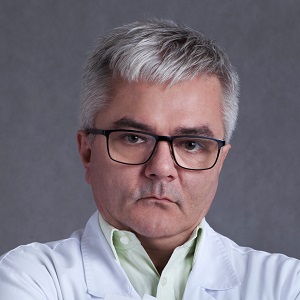 Andrzej Fal
Prof. h.c., MD, PhD, MBA, FAAAAI
President, Polish Society of Public Health; Head, Department of Allergy, Lung Diseases & Internal Medicine, Central Clinical Hospital, Ministry of Interior; Director, Institute of Medical Science, UKSW
Poland
Andrzej Fal graduated from the Medical University and from the University of Economics. He is board licensed in allergy, internal medicine and public health. He followed post-doc studies at Johns' Hopkins University, Baltimore, USA. He has also been trained at the National Heart and Lung Institute in London.
Prof. Fal is currently Director of the Institute of Medical Science at Cardinal Wyszyński University (UKSW) in Warsaw, head of the Department of Allergy, Lung Diseases and Internal Diseases, Central Clinical Hospital, Ministry of Interior in Warsaw. Prof. Fal published over 350 papers on allergy, pulmonology, public health. He is the founder and Editor in Chief of "Public Health Forum" (formerly "Contemporary Allergy Info"). He is also a member of several other scientific boards of Polish and international journals.
Prof. Fal is a member of the Board of Directors of the GLIMMER Initiative (American College of Lifestyle Medicine). On behalf of the Polish Ministry of Science Dr. Fal was a member of the Board of the Polish-American Fulbright Commission. He was a member of European Medicinal Agency of the Committee for Advanced Therapies (CAT).
Since November 2014 he is the President of the Polish Society of Public Health.
Share articles :