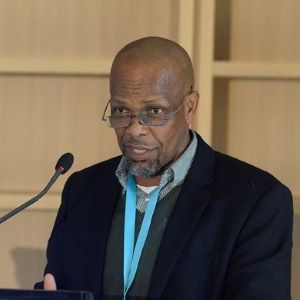 Kgosi Letlape
Doctor
Past President of the Health Professions Council of South Africa (HPCSA); President, Africa Harm Reduction Alliance (AHRA)
South Africa
Dr Kgosi Letlape MD FCS (Ophth) SA, MBBS is an ophthalmologist by training, and a past President of the World Medical Association (WMA). He is the current President of the Africa Medical Association (AMA). Dr Letlape is the current President and co-founder of the Africa Harm Reduction Alliance (AHRA), which aims to create awareness and educate people about the need to reduce harm and promote well-being.
Other positions Dr Letlape has held include serving as past President of the Health Professions Council of South Africa (HPCSA) and former Chairman of the Board of the South African Medical Association (SAMA). In 1988, he was admitted as a fellow of the College of Surgeons of South Africa in 1988, and as a fellow of ophthalmology of the Royal College of Surgeons of Edinburgh.
From 2002 to 2013, he served as the Executive Director of the Tshepang Trust. This not-for-profit organisation was established at the behest of the late South African president Nelson Mandela. It received funding from the US Presidential Emergency Program for AIDS relief – via the Centers for Disease Control and Prevention (CDC). The Trust collaborated with state hospitals, pioneering the provision of treatment for HIV and AIDS patients. Dr Letlape is an outspoken advocate of universal access to health care and harm reduction.
Share articles :