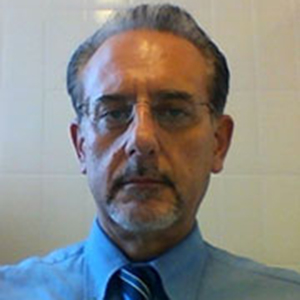 Ignatios Ikonomidis
Professor of Cardiology
Director of Echocardiography and Laboratory of Preventive Cardiology, 2nd Cardiology Department, National and Kapodistrian University of Athens
Greece
Dr Ignatios Ikonomidis is Professor of Cardiology in the 2nd Cardiology Department, Attikon Hospital, Medical School of the National and Kapodistrian University of Athens, Greece (elected to full professor on the 28/8/2020 from the post of associate professor).
He is the Head of the Echocardiography and the Laboratory of Preventive Cardiology of the 2nd Cardiology Department, and he runs the Clinic of Cardiometabolic disease and Smoking Cessation. He works in the field of non-invasive cardiovascular imaging. He has a national and worldwide reputation and is regarded as one of the leading experts in the field echocardiography and inflammation in CV diseases. As a result, he is a member of the accreditation committee for cardiac ultrasound for European Association of Cardiovascular Imaging Certification and Greek Health Authorities and member of the IRT committee of EACVI. He is a fellow of the European Society of Cardiology and Heart Failure Association member of the of the Basic Cardiovascular Sciences Council of the American Heart Association and nucleus member of HFA Study group on Valvular Heart Disease.
He is the current president of the board of International Association on Smoking Control and Harm Reduction (SCOHRE). He was a nucleus member of the ESC WG of Aorta and Peripheral Vascular Diseases (2014) and participated in all activities and educational training programs of the WG. He is the first author of a recent consensus document of HFA, EACVI and ESC WG of Aorta and Peripheral Arterial Diseases on the role of ventricular –arterial coupling in cardiac diseases (Eur J Heart Fail 2019). He was also the president of the Greek WG of Aorta & Peripheral Vascular Diseases (2018-2020).
He has published novel work about the effects of medically-assisted smoking cessation and novel smoking products on cardiovascular function. He has a particular interest on vascular imaging and investigated the effects of aortic function on cardiac function especially after therapeutic interventions with several publication on the topic of aortic stiffness, carotid atherosclerosis and aortic aneurysms. He has published over 250 original papers referenced in PUBMED with high number of citations and contributed to several medical textbooks.
Current employment and nature of responsibilities:
Professor of Cardiology, Athens Medical School, NKUA
Director, Echocardiography Department, 2nd Cardiology Dept, Attikon Hospital
Director, Preventive Cardiology and Vascular Imaging Laboratory
Director, Smoking Cessation Clinic and Clinic of Cardiometabolic Diseases
Responsible for the training of the medical students in Cardiology
Supervisor of 10 PhD thesis, Athens Medical School, NKUA (6 completed)
Head of the committee of the examination for the transesophageal and stress echocardiography of the Ministry of Health, Greece
Dr Ikonomidis is the President of the 4th Scientific Summit's Organising Committee.
Share articles :