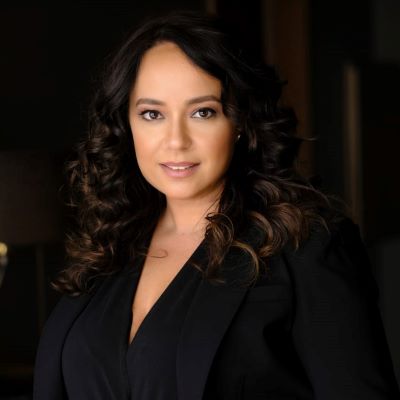 Imane Kendili
Psychiatrist and Author
President of MAPA - Moroccan Association of Addictive Medicine and Associated Pathologies
Morrocco
Dr. Imane Kendili holds a degree from the Hassan II University of Medicine and the Ibn Rochd University Hospital in Casablanca. After a residency at the Brugmann University Hospital in Brussels and at Université Libre de Bruxelles, she is now a specialist in substance abuse and behavioral addictions in Morocco and Belgium. She spent some time in Switzerland and in the United States, which allowed her to develop her professional skills in Addictology.
Dr Kendili Imane is actively involved in several civil action associations as well as in several learned societies worldwide. Indeed, she is actively leading a number of initiatives as an honorary member of various associations. Dr Kendili is a member of the American Society of Addiction Medicine (ASAM) since 2011; a founding member and secretary general of the Moroccan Association of Sexual Health (Association Marocaine Universitaire de Santé Sexuelle – AMUSS) since 2009; a founding member of the Moroccan Federation of Sleep and Vigilance (Fédération Marocaine du Sommeil et de la Vigilance – FMSV).
She has published several international scientific papers in Psychiatry, Addictology and Clinical Sexology.
She is a signatory of the International Charter for Harm Reduction in Health and highly involved in tobacco harm reduction policies.
In 2015, Dr. Imane Kendili founded and directed the Psychiatry and Psychotherapies unit of the Sheikh Khalifa Ibn Zaid Hospital, which resulted in the creation of the Casablanca Psychiatric Center in 2016.
Since September 2017, a wonderful association has facilitated the establishment of coordinated multidisciplinary care (40 people) involving medical and psychological specialists, including physiotherapists and nutritionists for addicts and rehabilitation patients; a first in Morocco and Africa.
Dr. Imane Kendili is currently president of MAPA (Moroccan Association of Addictive Medicine and Associated Pathologies – Association Marocaine de médecine addictive et pathologies associées), a multidisciplinary association which includes the scientific dimensions of clinical research, prevention in all its dimensions and public health policy. She also serves as the vice-president of CARS (African Center for Health Research – Centre Africain de recherche en Santé).
Share articles :