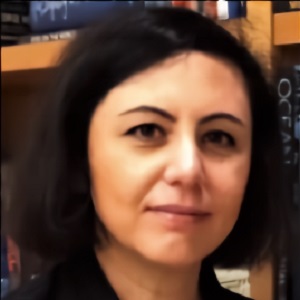 Effie Polyzogopoulou
MD, PhD
Assistant Professor of Emergency Medicine, National and Kapodistrian University of Athens
Greece
Eftihia (Effie) Polyzogopoulou MD, PhD, is Assistant Professor of Emergency Medicine in the National and Kapodistrian University of Athens since 2020. She is a specialist in Internal Medicine since 2006 and Emergency Medicine Consultant since 2012. As one of the founders of Emergency Medicine in Greece, she is the first Greek physician who was awarded with the title of Emergency Medicine Specialist. She was trained in Emergency Medicine in the United States in New York Presbyterian Queens Hospital, NYC, USA.
She is Vice-Chair in the Emergency Department of Attikon University Hospital in Athens Greece, which is the first and only Academic Emergency Department in Greece. Also, it is the first Emergency Medicine supraspecialty training center in Greece with 20 EM trainees and Effie Polyzogopoulou is the Training Program Director.
Her current research work and scientific interest are focused on Emergency Ultrasonography/Echocardiography, Acute Heart Failure, Cardiogenic Shock with more than 10 publications (one HFA position paper included) on this subject over the last 3 years. She is Reviewer in European Journal of Heart Failure and ESC Heart Failure Journal.
She has a special interest in Emergency Medicine Education and Ultrasonography. She is member of the Ultrasound Section of EUSEM.
Since September 2014, she is the General Secretary of the Hellenic Society for Emergency Medicine. She has a leading role in Emergency Medicine in Greece as member of the Ministry of Health Working Group for the Supraspecialty of Emergency Medicine in Greece and member of the Education Committee for the Emergency Medicine Greek Supraspecialty Curriculum.
Share articles :