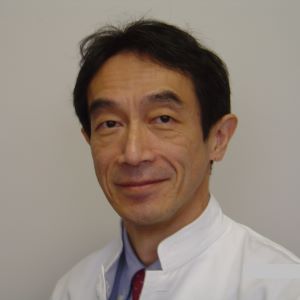 Hiroya Kumamaru
MD, PhD, Cardiovascular surgeon
Vice Director of AOI International Hospital
Japan
Hiroya Kumamaru graduated from Medical School, Keio University 1980. He trained in General Surgery & Cardiovascular Surgery in Keio University Hospital & in other Affiliated Hospitals from 1980 to 1988.
Clinical Research Fellowship in the Dept. of Cardiovascular Surgery, St. Vincent Medical Center in LA, USA.
Surgical Residency in Cardiovascular Surgery of Centre Cardio-Thoracique de Monaco
Stuff Surgeon of Cardiovascular Surgery in several affiliated Hospitals till 2008.
Cardiovascular Medical Director in Pfizer Japan from 1996 to 2005.
He held a private practice in Tokyo Metropolitan area 2008 to 2013 focusing on smoking cessation.
He is Vice Director of AOI Universal Hospital from 2013 till now.
Share articles :